Fusion Edge Photography June Outdoor Garden Special for families, pets and children.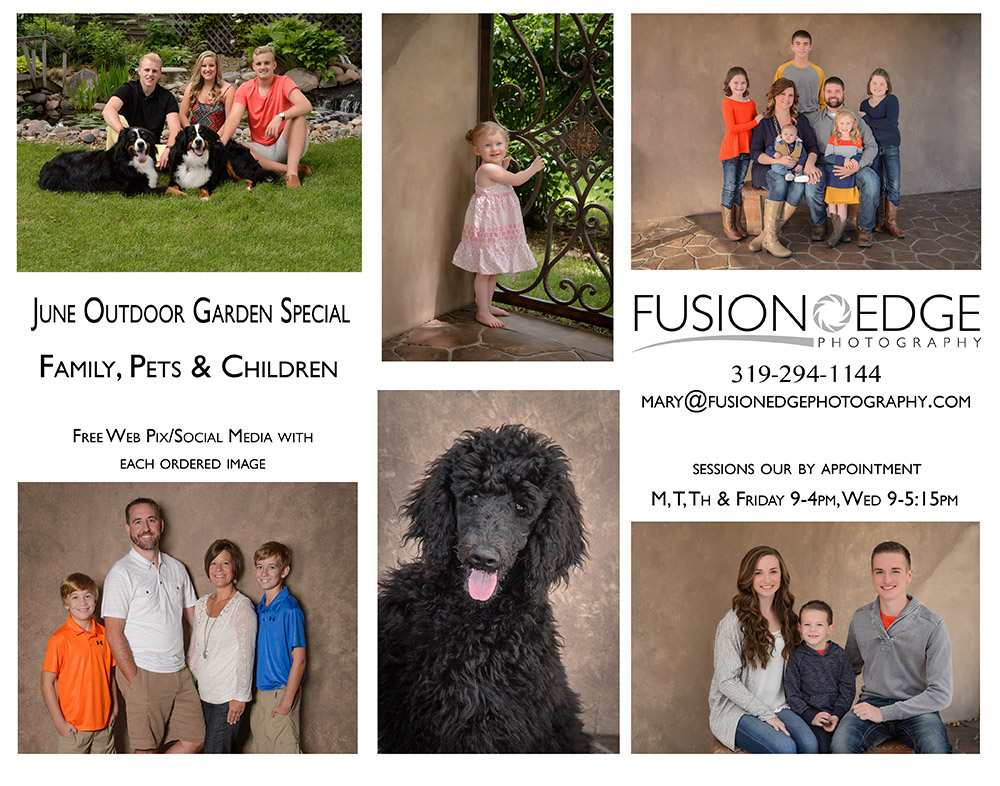 . Receive FREE web pix/social on each ordered image. Sessions are by appointment. Schedule by calling.
The outdoor garden is Tuscan inspired.  Beautiful stucco patio with decorative stamped concrete makes the perfect setting for families, children and animals. Enjoy sitting by the pond listening to the gorgeous waterfall.  Lots of beautiful flowers in bloom.  Who needs shoes just go barefoot in the garden.
©Fusion Edge Photography
http://www.fusionedgephotography.com/
319-294-1144